Country : Italy
Region : Piedmont
Style : Red Wine
Grape : Barbera
Volume : 750 ml
Alcohol : 14.5%

Tasting Note:
On sight, ruby red with soft, slight garnet reflection. Intense aromas of lively red fruits, raspberries, cranberries, filled with freshness. A medium-bodied wine, soft-tannins, bright fruit-driven acidity, and persistent, flavorful finishing

Food Pairing:
Most appetizers, light roasts, stews and soft cheeses

About the Wine Styles of Grimaldi:
The style of Grimaldi wines respects tradition, underlining the fruity, aromatic characteristics of the vines of the Langhe and Roero. The making of the wine is carried out delicately, without exerting force, in order to obtain well-structured wine, with excellent body and easy to drink. The grapes are transferred to the winery immediately after the harvest, which is done manually. They are then gently crushed and de-stemmed while still fresh, in order to keep the individual grapes as intact as possible to encourage a good mix of the must and the skin.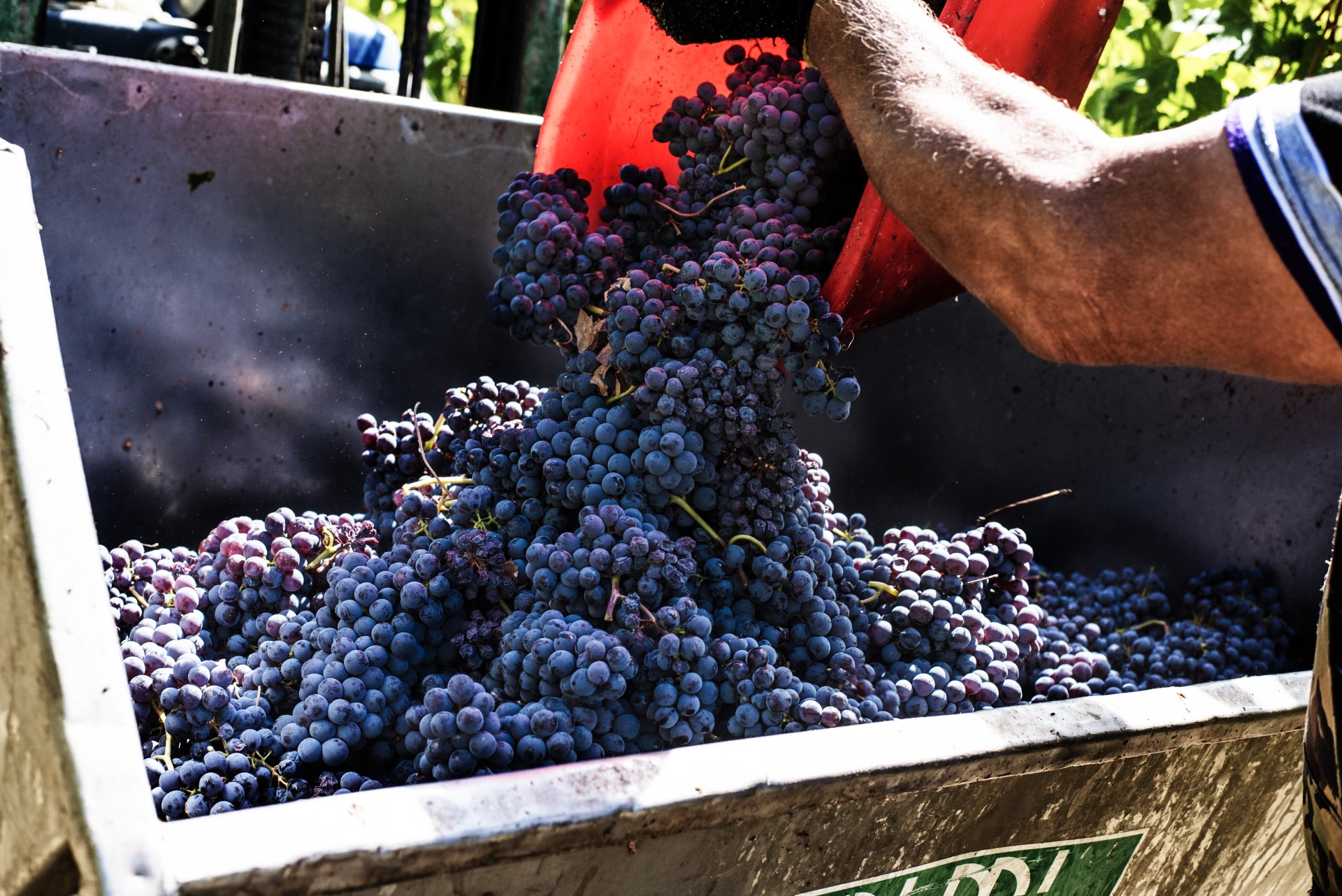 Harvesting of the grapes
For the reds the winery crush and de-stem the grapes as soon as they are harvested, transporting the must (grape juice) to steel vats, also thermostatically controlled. Depending on the type of vine and the characteristics of the year we decide how long fermentation should last. It can vary from 6 to 10 days.
Modern equipment for quality assurance
The ageing of red wines always depends on the type of vine and the characteristics that we wish to bring out in the final product. The Dolcetto is aged only in steel and cement, in order to reinforce to the maximum its fruity character. Barbera d'Alba, Nebbiolo d'Alba, Barolo and Barbaresco are aged in big barrels made of oak from Slavonia, in a traditional style, avoiding too much invasive influence from the wood. We carry out ageing in casks only for our Barbera d'Alba Superiore, whose characteristics are emphasised by ageing in small casks.


"I like wine because it brings people together. Because it arouses passions and emotions both in producing it and in drinking it"
- Luigino Grimaldi, 3rd generation Grimaldi wine producer.