Country : Italy
Region : Piedmont
Style : Red Wine
Grape : Nebbiolo
Volume : 750 ml
Alcohol : 14.5%

Tasting Note:
On sight, ruby red with garnet reflection. Nose of ethereal and deeply rich scents that are reminiscent of violets, with surfacing notes of fresh red fruits and sweet spices, and hints of vanilla. It is a medium/full-bodied, velvety, well-structured, refined red, that displays elegance with soft pleasant tannins and lingering finish.

Food Pairing:
Game meat, roast meat, grilled meat and most cheeses.

About the Manzola Vineyard:
In over a hundred years of working in vineyards, the Grimaldi family have learned to recognise the most suitable areas and have enhanced them by planting the best varieties of vines in relation to the soil, altitude, micro-climate and orientation. Choosing the best variety of vine for each area means obtaining the purest expression of the terroir, capturing the real "spirit" of the Langhe and Roero, one of the most important winegrowing areas in the world due to its oenological richness and the variety of wines produced.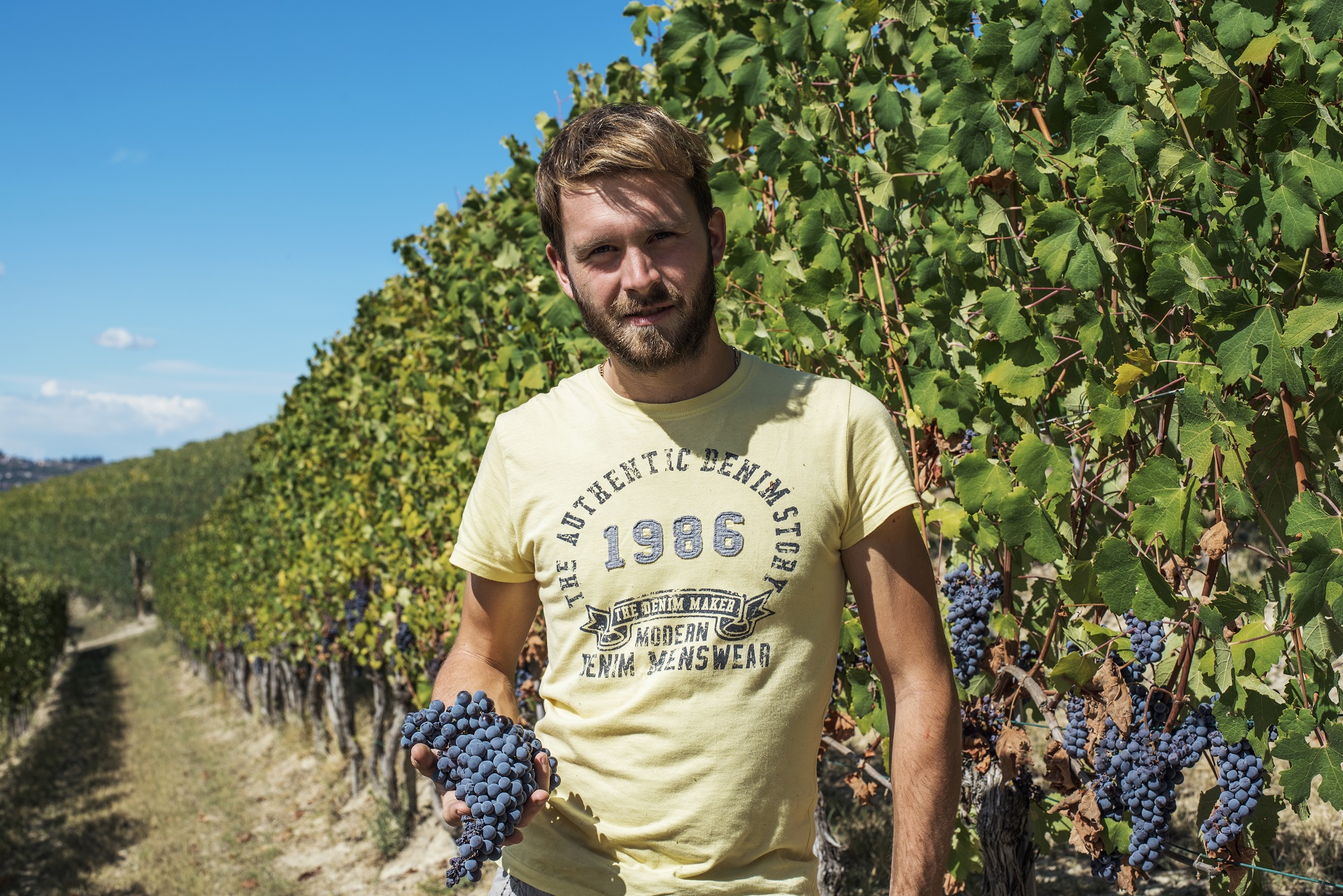 Son of Luigino harvesting the vines
Within a vineyard which is located in the municipality of Treiso over an area of 8 hectares, is marked out a dcg of 1.3 hectares with the Manzola appellation, from which we produce our Barbaresco. A long, narrow plot, which occupies the side of the hill from the foot to the summit. The land, composed of whitish marl, yields a Barbaresco with a pronounced perfume, with a typical, clear colour, not too deep, with a good body and good longevity. The rest of the vineyard is used for barbera, dolcetto, moscato and chardonnay.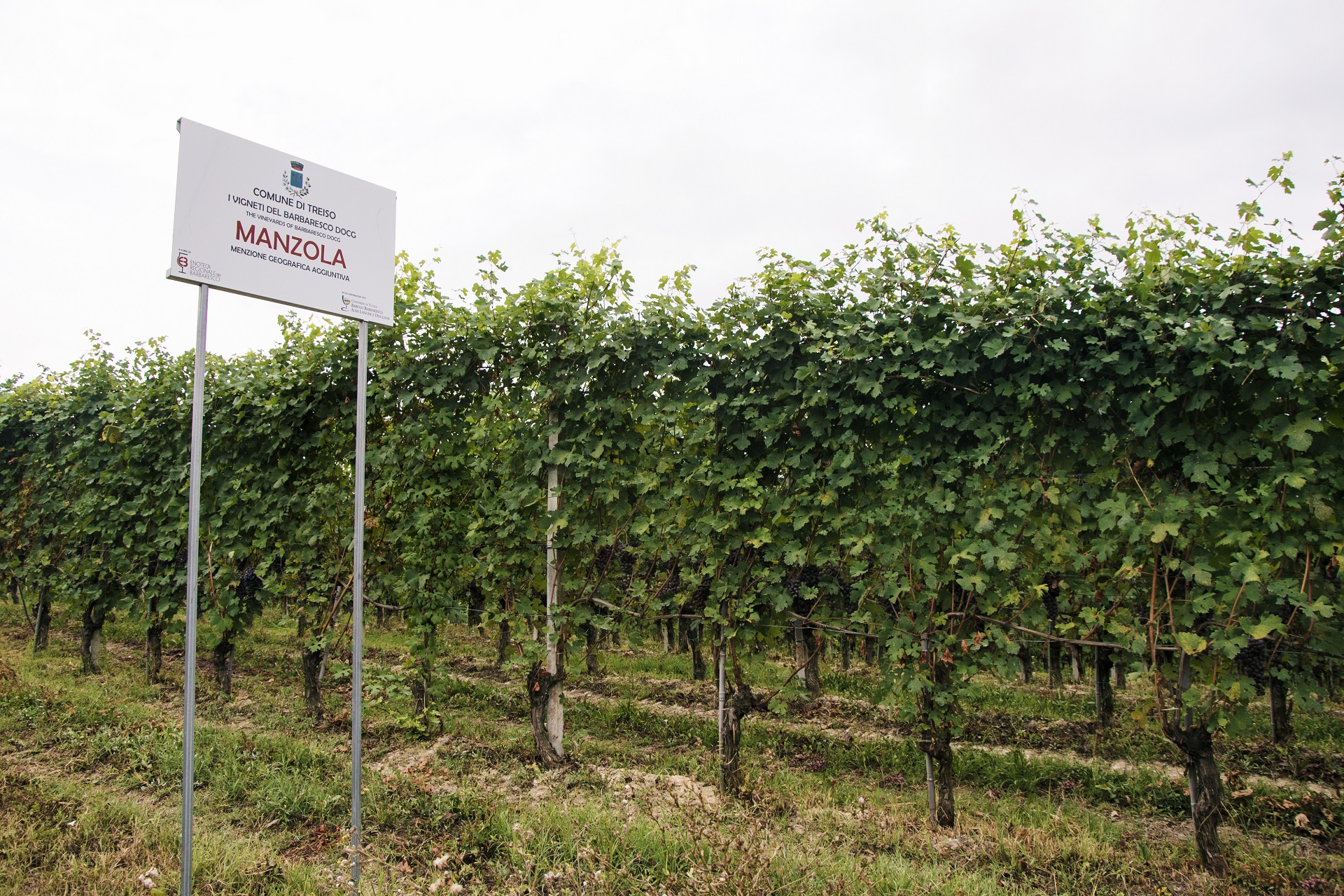 "Wine should follow its territory, be the ambassador for its territory. Like a human being, it expresses itself best if it is proud of its origins"
- Luigino Grimaldi, 3rd generation Grimaldi wine producer.